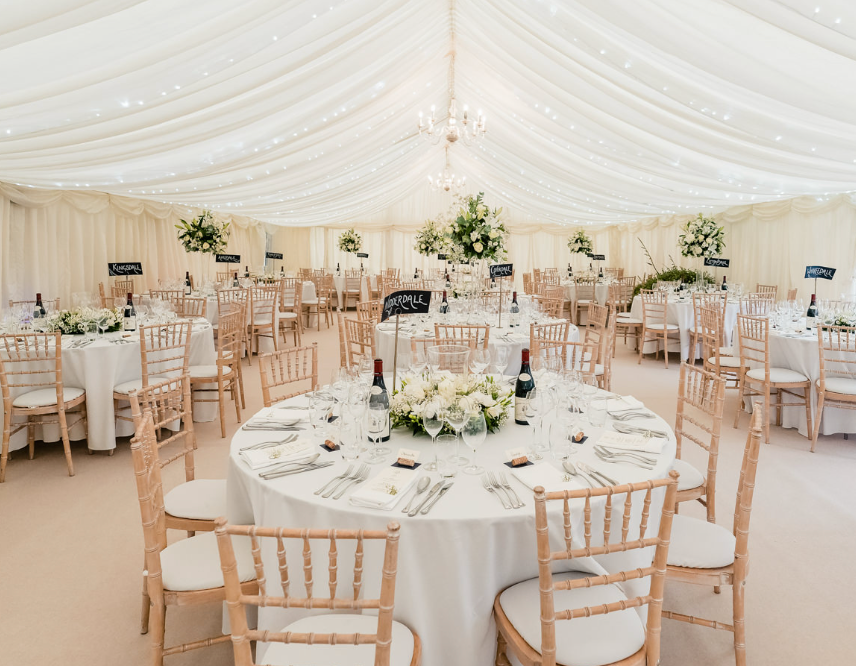 Are you excited about your special day? Getting married is such a joyful and wonderful experience that brings so much happiness into our lives. It's when you get married to your special someone, have fun with your family and friends, and make beautiful memories. Choosing the perfect wedding venue in Singapore is vital because that decision can make or break your special day.
Finding your perfect wedding venue in Singapore can be daunting. It takes time to decide because there are so many venues in Singapore. We got you!
We've got ten tips to help you find the perfect wedding venue.
1. Set Your Budget
Setting your budget is essential, especially when choosing the perfect wedding venue. Because if you don't set a budget, you might spend more than you can afford. It can cause stress and anxiety down the line. By placing a budget, you can narrow your options and focus on finding a venue that fits your financial plan.
But how do you determine the proper budget for your wedding venue? Here are a few tips.
It's essential to think about your finances when planning your dream wedding. Take a moment to consider your income, savings, and any financial help from your family. This will give you a better grasp of how much money you can spend without putting yourself in a tough spot later. You don't want to start your new life together with a lot of financial stress.
Consider the time of year you're planning your wedding. Venues may charge more for their services if you marry during peak season. Remember this when setting your budget.
You should also consider the number of guests you'll invite to your wedding. A small wedding with fewer guests might have more room in your budget to splurge on a fancier venue. At the same time, a larger wedding might need you to be more conservative with your spending. It's all about balancing your dream wedding and what you can afford.
You can determine a budget that works for you by considering this. Ensure you find the perfect wedding venue that fits your financial plan.
2. Consider the Location
Your wedding venue location can make a massive difference in the quality of your special day. From making it easy for guests to embracing the vibe and atmosphere at the establishment, location matters!
When selecting a location for your wedding venue, there are a few things to consider. Consider the location of your guests. But some venues may be situated in remote areas, so it's worthwhile checking whether they provide shuttle services or other transportation options to make it easier for guests to get there.
You might also want to consider its atmosphere and vibe. Do you desire something modern and luxurious or with an earthy, natural charm? This will depend on both personal preferences and the theme.
The surrounding area should also be considered when choosing a wedding venue. For stunning outdoor photos, opt for one close to a park or scenic location. If you want to be right in the city's heart, opt for an establishment close to busy urban centers.
3. Look for Packages and Offers
Planning your wedding can be a stressful and expensive experience, but it doesn't have to be. One way to save money and make planning more accessible is by looking for wedding venue packages and offers.
The benefits of wedding venue packages and offers are many. For one, they can help you save money on your wedding costs. You can often get a better deal than buying everything by bundling different services and amenities.
Packages and offers can also help simplify the planning process. Instead of coordinating with many vendors and services, you can work with one venue that provides everything you need. This can reduce stress and make the planning process more enjoyable.
So, how do you find the best wedding venue packages and offers in Singapore? Here are some tips:
Start your search early. The earlier you start looking, the more likely you will find a great deal. Plus, you'll have more time to compare different packages and offers and make a decision.
Look for venues that specialize in weddings. These venues often have packages and offers designed for weddings, which can help you save money and get the most out of your experience.
Consider off-season or weekday weddings. Many venues offer discounted rates for weddings during the off-season or on weekdays.
Be open to share your thoughts. Feel free to negotiate with venues to get the best deal possible. They may offer you more services or amenities at no extra cost, especially if you book many rooms.
4. Check Reviews and Ratings
It's essential to read reviews and ratings from previous guests when choosing a wedding venue in Singapore. It provides insights about the venue's quality of service, cleanliness, and ambiance.
Remember that not all reviews and ratings can be trusted. Some may be fake, exaggerated, or biased. That's why it's crucial to learn how to find trustworthy wedding venue reviews in Singapore to plan your perfect day!
Here are the tips to help you find trustworthy reviews and ratings for wedding venues in Singapore:
Look For Reviews on Many Platforms: Examine reviews across various platforms such as Google and Facebook. Also, check the venue's website to gain a more diverse perspective of customer opinions. Doing this will give you access to more reviews than relying on one source alone.
Be sure to read both positive and negative reviews: Getting caught up in the negativity is easy, but reading positive comments can give you a more balanced perspective of the venue.
Check for Consistency in Reviews: Look out for patterns in reviews. If many guests complain about the same issue, it's more likely to be accurate.
Consider the Date of Reviews: When reading reviews, look into when they were written. Older reviews may not be relevant anymore, so focus on more recent ones.
Request Referrals: Consult friends or family who have recently tied the knot in Singapore for recommendations. Their experience can be useful when making a decision.
5. Consider the Catering Options
One of the most crucial decisions in your wedding is selecting which catering options your venue offers. The food and drinks served at your reception will determine the guest's experience.
Here's why it's essential to consider catering options when selecting a wedding venue:
Variety of Options: Mekar can make your planning process easier, as it often includes catering services. One good thing about it is that Mekar can provide many types of food to suit different diets and tastes. From vegetarian to halal and even gluten-free dishes, everyone can find something to enjoy.
Convenience: When choosing a wedding venue, convenience is key. With Mekar, the wedding package includes in-house catering services, so you don't have to worry about coordinating with external caterers or managing transportation logistics. Our wedding planner will handle all aspects of catering, allowing you to enjoy your big day stress-free. Please note that Mekar provides its own catering services to the venue, ensuring freshly prepared and high-quality food.


Quality of Food: At Mekar, we take pride in our high-quality food for weddings. Our skilled chefs and catering staff specialize in delivering fresh and delicious cuisine. You can rest assured that your guests will savor every bite of our tasty dishes. Our dedicated wedding planner will oversee all aspects of the catering to ensure that your wedding's culinary experience is nothing less than exceptional.
Now that you recognize the significance of catering options for your wedding, here are some tips on selecting the ideal caterers:
Be Mindful of Your Guests: Consider all guests' dietary needs and preferences when creating menu options.
Select a menu that complements your wedding theme: It's essential to choose a menu that complements your wedding theme. This means that the food and drinks served should fit with the ambiance of your celebration.
Consider having guests sit down for dinner with an upscale menu for formal weddings: A buffet-style meal or food station may work better for a more relaxed wedding.
6. Look for Wedding Planners or Coordinators
If you're planning your wedding, consider selecting a venue with an experienced wedding planner or coordinator like Mekar. This can be smart because they can offer helpful guidance and support for every aspect of your wedding. They can manage all the details of your wedding, which can reduce your stress levels.
Working with an experienced planner or coordinator can make a big difference. They can help you with everything, from finding the perfect venue to organizing vendors and creating a timeline. They can also help you stay on budget while creating a stunning and memorable atmosphere for your big day.
Remember these tips that can help you when looking for a wedding planner.
Talk to friends or family members who have planned weddings and ask about their experiences. They might have some great recommendations.
Look up online reviews and check out portfolios of different planners and coordinators. You can understand their style and what they can offer through this.
Schedule consultations with potential planners or coordinators. You'll have the chance to understand their personality and approach and decide if they are a good match for you.
7. Consider the Size of the Venue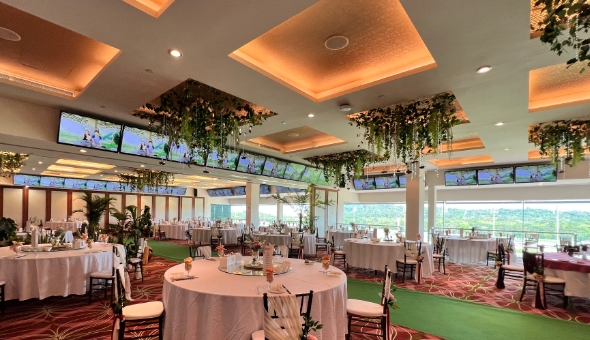 Your wedding day can be filled with many things to consider. One of these is the venue's size. The wedding venue can impact your special day, whether you want an intimate celebration or a grand event.
That's why with Mekar, we offer a Malay Wedding venue that can accommodate your guests' needs, even for a Malay wedding where guests may come and go throughout the event. We ensure that your guests feel welcome and comfortable at all times, with ample space for them to move around and enjoy the festivities. Our stunning venue provides the perfect backdrop for a truly unforgettable wedding celebration.
Another crucial factor to consider is the type of wedding you want. A big venue is necessary if you plan a lavish celebration with many guests. But a smaller venue might be perfect if you dream of a romantic and intimate ceremony.
8. Read the Fine Print
Booking a wedding venue can be an exciting step in the planning process. Still, before you sign the contract, it's essential to read its details. Becoming aware of all terms and conditions will help avoid unpleasant surprises later.
Review the cancellation policy, payment schedule, and any extra fees or costs that may apply. For instance, some venues may charge extra for setup or teardown services. In contrast, others need the smallest spend on food and beverage items.
Before signing the contract, you must clarify any queries or worries with the venue coordinator. Doing this helps avoid misunderstanding and guarantees both parties are on the same page.
9. Choose a Theme or Style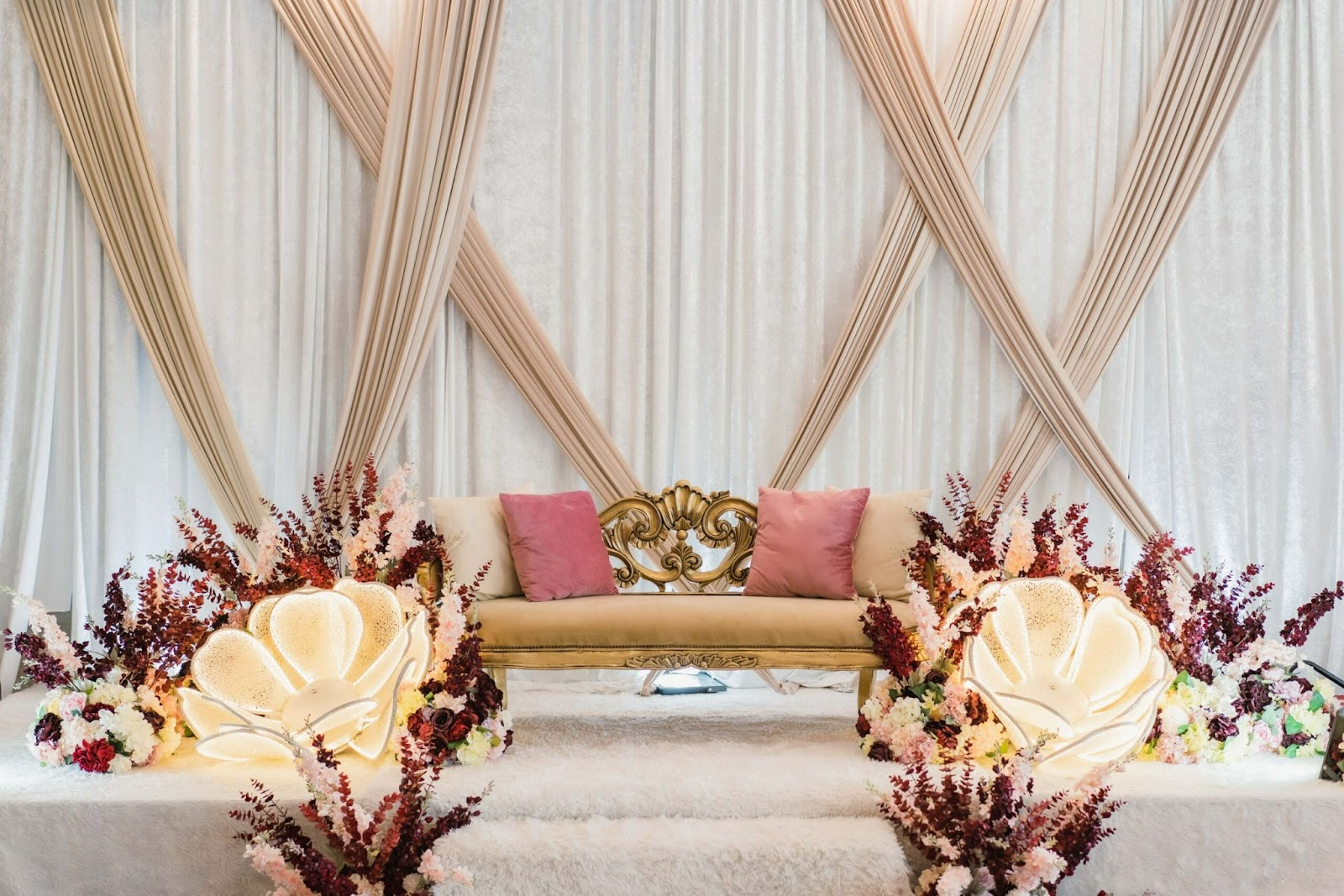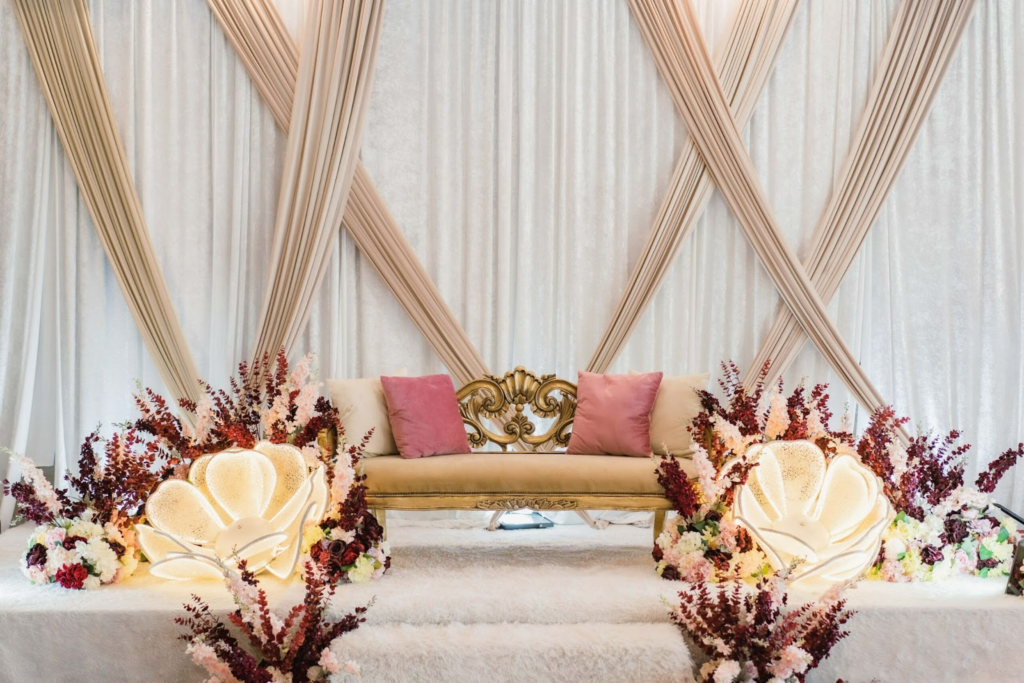 When selecting a wedding venue, it's essential to consider the theme or style you envision for your unforgettable day.
The theme or style you choose for your wedding can influence the atmosphere of your event. It affects everything from the decorations and flowers to the dress code and music. Not only that, but it can make your reception more unique and unforgettable for guests.
To select the ideal theme or style for your wedding:
Start by considering your personal preferences and interests.
Consider creating an atmosphere that is romantic, modern, rustic, or something else.
Remember to consider the date and location of your wedding venue when choosing a theme or style.
This can inspire you to tailor your piece to your surroundings!
Once you have a theme or style, you can plan specific details such as colors, centerpieces, and favors.
10. Factor in Additional Costs
It's essential to remember that there may be extra costs beyond the rental fee when selecting a venue. These expenses could include catering services, decorations, and equipment rentals.
Planning and budgeting ahead for extra costs are essential to avoid unpleasant surprises. Start by researching the average prices of services you'll need and adding them to your budget. Additionally, ask venue staff for recommendations or referrals to dependable vendors.
Be realistic about what you can afford. While it may be tempting to spend on every detail, balance your wants with your needs and stay within budget.

Make Your Big Day Special with the Perfect Wedding Venue in Singapore
In summary, finding the perfect wedding venue in Singapore can be a daunting task, but with the right tips and guidance, you can make the right choice. Setting your budget, looking for packages and offers, checking reviews and ratings, and considering the catering options, are some of the essential things to keep in mind when choosing the perfect wedding venue in Singapore.
But why waste more time searching when you can have it all at Mekar Weddings & Venues? Our stunning venues, affordable Malay wedding packages, and experienced staff will make your special day spectacular. We are the premier choice for your dream wedding, so why settle for anything less? Contact us today to book your special Malay wedding package and start making memories that will last a lifetime.