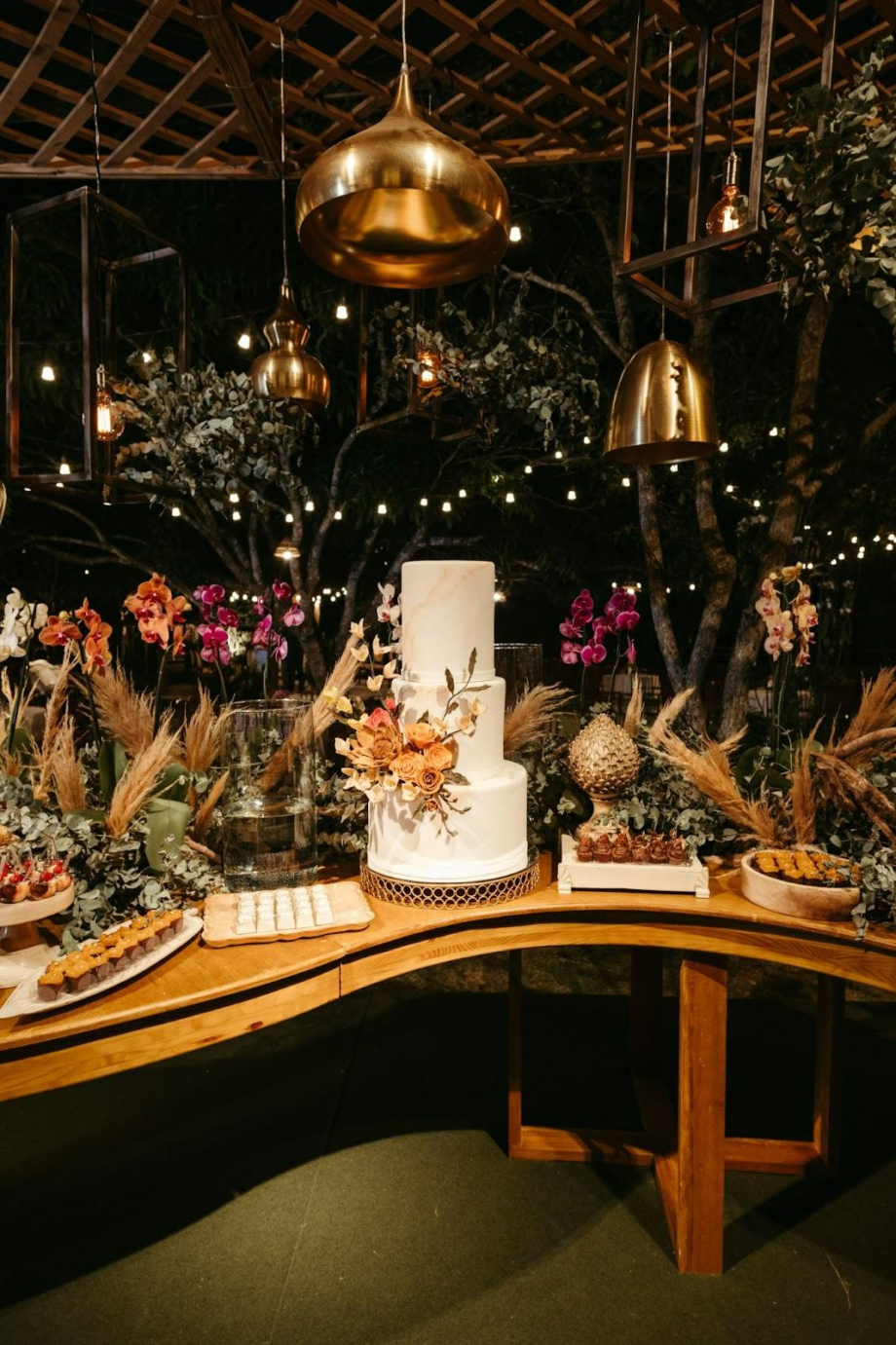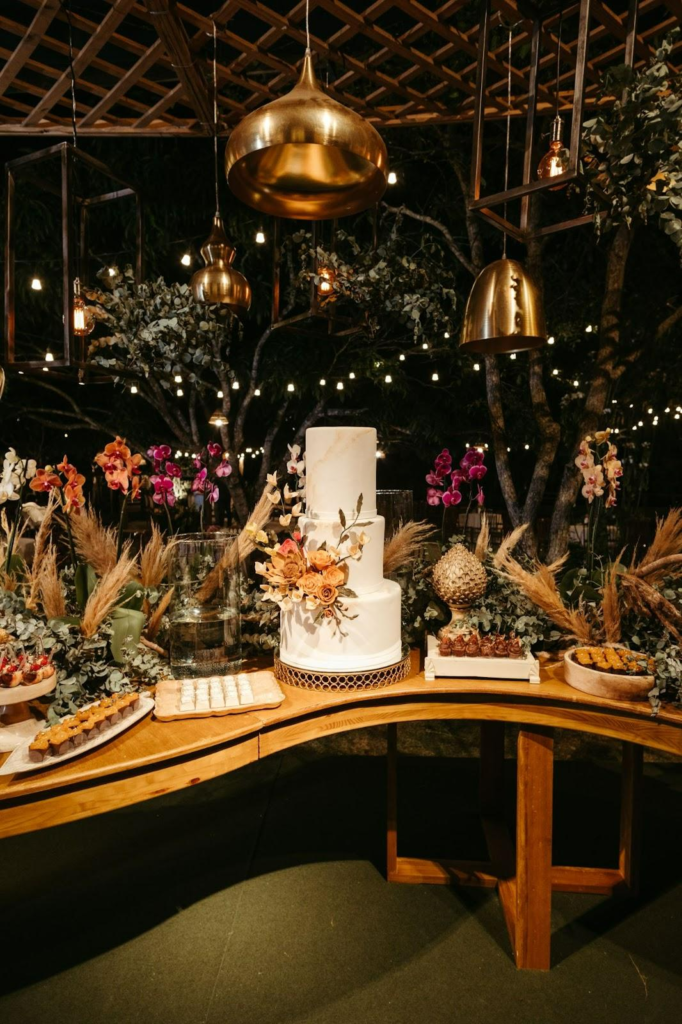 Your wedding day is a momentous occasion, filled with love, joy, and cherished memories. As you envision your dream wedding, there are countless details to consider, from the venue and decor to the all-important menu. If you're looking to host a halal wedding in Singapore, where every aspect adheres to Islamic dietary guidelines, choosing the right halal wedding catering in Singapore is crucial. With a plethora of options available, it's essential to find a halal catering service that not only satisfies your guests' palates but also ensures a seamless and memorable dining experience.
In this article, we present you with valuable insights and practical tips to help you navigate the world of halal catering services for your dream wedding in Singapore. Whether you're seeking traditional Malay cuisine, international flavors, or fusion delicacies, this article aims to assist you in making informed decisions while considering your budget, preferences, and cultural requirements.
What is a Halal-Certified Food?
Halal is an Arabic word that means "lawful" or "permitted." Wedding catering Singapore halal includes food acceptable under Islamic law. Halal-certified catering services follow strict guidance in food handling and preparation making. They make sure all ingredients are free from non-halal elements.
Hala-certified food is by the dietary standards set in the Qur'an. Halal-certified foods are those made, produced, processed, manufactured, and stored using equipment, machinery, and/ or utensils cleaned according to the Shariah (Islamic law). Halal-certified food use ingredients and cooking methods that are not only allowable and good for Muslims but all for everyone. Wedding caterers with halal certification meet permissible ingredient and food preparation requirements.
Dhabiha is the manner of slaughtering halal-certified meat. It entails cutting through the carotid artery, jugular vein, and windpipe of the carcass to drain all of its blood. Consuming carcass blood is not allowable in Islam. During the process, a Muslim should also recite the tasmiya or shahada (a dedication).
For the most part, vegan food is always halal except when the food contains alcohol. Alcohol and all intoxicants are non-halal elements. Wedding catering Singapore halal takes the weight off your shoulders when planning your wedding in Singapore, where you may have Muslim and non-Muslim guests. Halal catering for weddings in Singapore is essential for these reasons:
Muslims must consume only halal food.
Providing halal catering for your wedding shows consideration and respect for your Muslim guests.
Halal catering ensures all guests can enjoy food at your wedding regardless of dietary concerns.
It is an assurance that the caterer conforms to strict food handling and preparation guidelines, ensuring high-quality and safe food. Halal certification is a promise of quality food.
Providing halal catering for your wedding shows consideration and respect to your Muslim guests.
Halal catering ensures all guests, regardless of dietary concerns, can enjoy food in your wedding.
Halal-certified caterers offer healthier food choices (beef, chicken, vegetables, or seafood) for your wedding day.
Food and beverage establishments in Singapore must be halal-certified to serve halal food. Choosing a halal-certified caterer means your wedding complies with the regulations of relevant government bodies and the Islamic Religious Council of Singapore (MUIS).
Singapore cuisine combines different ethnic cuisines such as Malay, Indian, Chinese, and Peranakan. Singaporean cuisine's complex and bold flavors are because of its wide use of aromatic herbs and spices such as lemongrass, ginger, and chili. There are several delicious halal options in Singaporean cuisine. Some popular halal-certified Singaporean dishes include:
Laksa. Coconut milk with herbs and spices, tofu, fish cakes, and prawns, makes this spicy noodle soup a to-die dish.
Satay. This dish is skewered and grilled mutton, beef, or chicken. It goes well with [eanut sauce and ketupat (rice cakes).
Nasi Lemak. Nasi Lemark is a coconut rice dish with fried egg, fried chicken, cucumber, and sambal chili.
Roti Prata. This crispy Indian flatbread comes with curry sauce.
Mee Goreng. Mee Goreng is stir-fired noodles with vegetables, meat, seafood, and a spicy sauce.
Being a mix of many ethnic dishes, wedding catering Singapore halal offers a wide range of cuisine options. Therefore, it is a breeze for caterers to serve diverse meals on your wedding day while conforming to halal dietary guidelines. 
Key Factors to Consider When Choosing a Halal Catering Service
When choosing a wedding catering Singapore halal, consider these factors to ensure you get the best food and service.
Halal Certification. Making sure the catering service is halal-certified is the most crucial step for choosing the exemplary halal catering service. A halal certification ensures the caterer uses certified halal ingredients in food preparation, such as meat, poultry, and other ingredients.
Menu Options. Make sure the caterer provides a wide range of dishes to suit your guests' dietary requirements and the theme of your wedding. A good wedding catering Singapore halal offers diverse menu options such as traditional Malay, Indian, Chinese, and Western dishes.
Quality of Food. Food quality affects its taste. Exceptional wedding catering Singapore halal uses fresh and high-quality ingredients to churn up flavorful and delicious dishes. Food safety is also a component of food quality. A reputable halal catering service follows strict food safety standards, ensuring it prepares food in a hygienic environment and is free of contamination. Food quality significantly contributes to guests' satisfaction and creates a positive overall experience.
Buffet Style and Service. A buffet style catering service provides convenience and flexibility to your wedding guests. Opt for a halal buffet catering service that provides a full-service option, including set up, food service, and clean up. An impressive halal catering service provides an attractive buffet with labels for each dish and a friendly and professional staff. The catering service should provide additional services such as table settings with floral centerpieces.
Reviews and Recommendation. Check reviews, recommendations, ratings, and testimonials from previous clients.
Remember these factors on what to look for in a wedding catering Singapore halal. These will ensure you will have hassle-free wedding preparation and a wedding reception that will impress your guests.
Menu Options for Halal Wedding Catering
A wedding catering Singapore halal provides diverse and delicious menu options. Here are some of the popular options you may consider.
Malay Cuisine. Malay cuisine is one of the more popular selections for halal wedding catering. Dishes may include Nasi Lemak, Satay, Rendang, Sambang, and Mee Goreng. Seafood is among the favorite option.
Peranakan Cuisine. Peranakan food can create a lasting memory for you and your wedding guests. It is a unique blend of Malay and Chinese influence and a popular choice for wedding catering Singapore halal. Some popular Peranakan dishes for your wedding may include Ayam Buah Keluak (chicken), Nasi Ulam (rice dish), Keluak (nuts), Babi Pongteh (pork belly stew), Kueh Pie Tee (pastry shells with vegetables), Sayur Lodeh (vegetable stew), Otak-Otak (grilles fish cake), and Sambal Udang (spicy shrimp dish).
Chinese Cuisine. Chinese cuisine has several halal options including steamed dumplings, stir-fried dishes, and seafood dishes like salted egg yolk prawns and chili crab.
Indian Cuisine. Halal-certified Indian cuisine includes Biryani, Samosas, Tandoori Chicken, Curry dishes, and various types of bread such as Roti and Naan.
Western Cuisine. Several Western cuisines, such as grilled chicken, roast beef, salads, and pasta dishes, can also be halal-certified.
Desserts. You should always include desserts in your wedding catering menu. Some popular halal-certified desserts include traditional Malay sweets such as Ondeh-ondeh and Kuih Lapis and favorite Western desserts such as tarts, cakes, and ice cream.
Beverages. Refreshing beverages such as mocktails, fruit punches, coffee, and tea are essential for any wedding catering menu.
When choosing your halal buffet menu, include various options for different tastes, food allergies, and dietary preferences.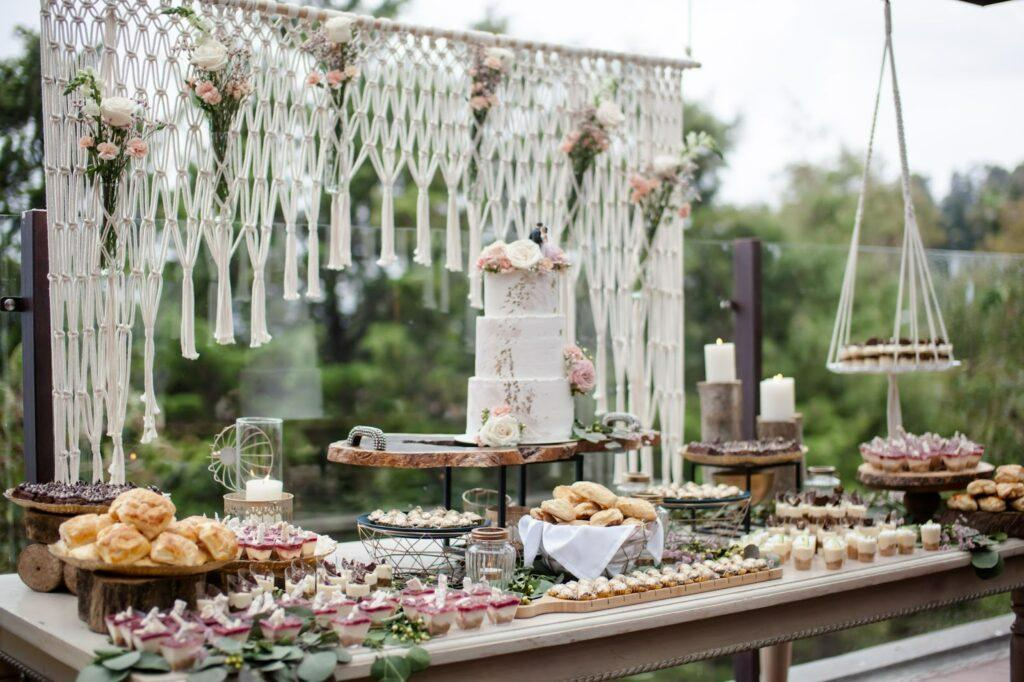 Mekar Wedding Venues offers a wide choice of halal buffet catering options for wedding catering Singapore halal. Our experienced chefs can create a perfect menu for your unique Malay wedding with halal-certified food choices. 
Tips for Planning a Memorable Halal Wedding Catering Experience
Planning a wedding catering Singapore halal can be a challenging experience. However with careful planning, attention to detail, and working with a reliable event management company, you can create an impressive, memorable and fun experience on your wedding day. Here are some tips on how to plan a memorable wedding catering Singapore halal experience:
Plan early. Planning for your wedding early gives you ample time to shop for different catering service. You can have the luxury of comparing prices and wedding packages. You will also have more time to finalize your menu without stress and pressure.
Collaborate with your caterer. Work closely with your wedding caterer to ensure you are working toward the same goals and vision. Collaborate on the selection of menu, presentation, and service style. Presentation is a crucial aspect of a wedding catering experience. Make sure the buffet food presentation is attractive and appears appetizing, complemented with stylish and elegant serving platters and cutlery.
Customize your menu. Customize your halal wedding menu to showcase your taste, preferences, and guests' dietary requirements. You can also consider including traditional dishes from your cultural background.
Ensure adequate food and drink service. Make sure to plan and order sufficient quantities of food to accommodate your guest and the duration of the event. It is always best to have a little extra than to run out of food.
Plan for Dietary Special Dietary. Ensure your halal catering service can accommodate your requirements for special dietary needs. Make vegan, vegetable or gluten-free dishes a part of your wedding catering Singapore halal buffet. Communicate these special requests to your caterer.
Incorporate cultural traditions. Consider including cultural traditions in your halal buffet to add a unique touch. You can incorporate traditional dishes using traditional decorations or silverware.
Add some personal touch. Consider adding some personal touches, such as personalized menus or customized decorations. These small touches can help make your wedding catering Singapore halal special and something you and your guests will remember for years to come.
A memorable halal wedding catering experience results from the close coordination between you and your wedding caterer. 
Conclusion
Planning your dream wedding in Singapore involves careful attention to every detail. One crucial aspect is selecting the right wedding catering service. Ensuring that your chosen catering service is halal-certified is essential to create an inclusive and memorable dining experience for your guests.
With wedding catering Singapore halal, you can be confident that the food served adheres to the highest halal standards. It also guarantees that food is prepared and handled in accordance with Islamic dietary guidelines.
Opting for a wedding catering Singapore halal ensures that all your guests, regardless of their religious preferences, can indulge in delicious food without any concerns. Call or visit Mekar ensure you and your guests will have fond memories of the delicious food and warm hospitality during your wedding day.